THE BIRTH OF A BOX
THAT EMPOWERS YOU
MISHA HAWAII is a brand made by women for women. This year we wanted to create something for all women looking for beautiful and well-crafted jewelry, that you can wear day to night and all the moments in between.
Join us for this new chapter in the Misha Hawaii journey. We want to get to know you, learn from your feedback, grow and improve to better meet your expectations and, above all, make you feel confident & empowered.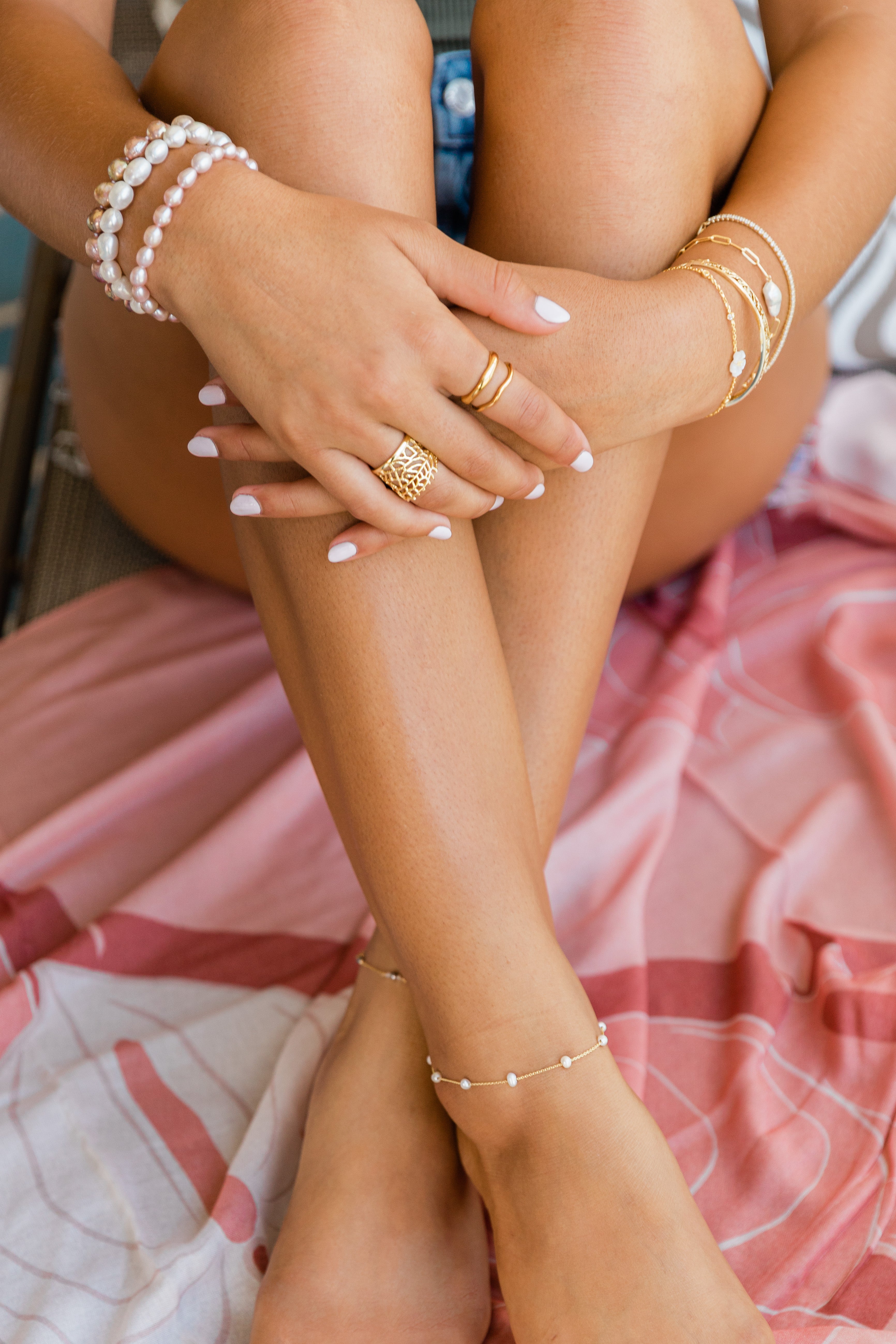 JEWELRY CREATED BY WOMEN,
FOR WOMEN
The story of Misha Hawaii... it's thanks to you that our company has survived the past 10 years, and it's still thanks to you that it continues to evolve. All these years of listening to your feedback have made us want to create a brand that would reflect our community. A collection of quality, and timeless jewels with many inspirations, created by women for all women: this is the heart of Misha Hawaii.
Since 2011, the collections have complemented each other, constantly changing and being enriched with new designs and materials, customizable pieces and collaborations. Hearing your feedback is the inspiration that drives us, so we created the Box to make sure you could be the first to preview and test our new collections at a lower price. Every month, you'll receive a NEW piece of jewelry. It's then up to you to share your feelings and feedback. As such, you play an integral part in our creative process.
FOR MISHA HAWAII:
YOU ARE THE MUSE
Every woman is different, and we think that is what makes you special. Many of our designs include gorgeous pearls. One of the reasons we LOVE pearls so much is no two are alike. Natural variations make them all have slight differences. We appriciate these variations and embrace them, just like we want women to embrace their individuality.
Every woman is unique, but we all share the same needs in terms of quality and aesthetics. This is why our jewelry is designed in our office if Honolulu, Hawaii, with you in mind. We want to give you high quality jewelry at prices that remain accessible so you can wear them and gift them over the seasons, however you like.